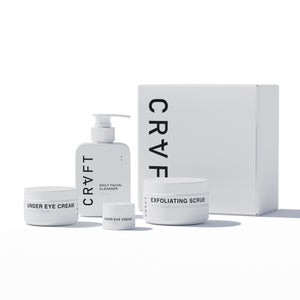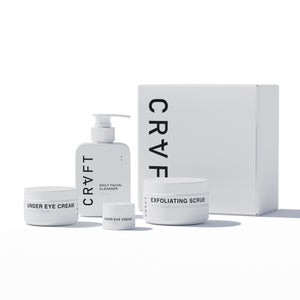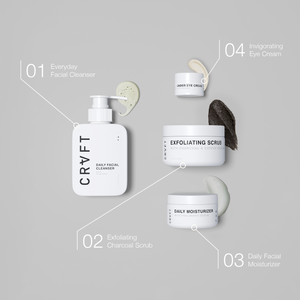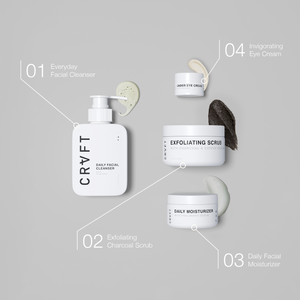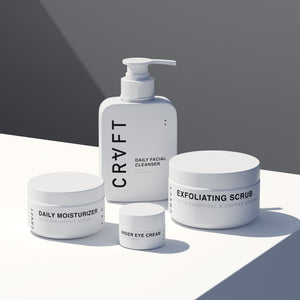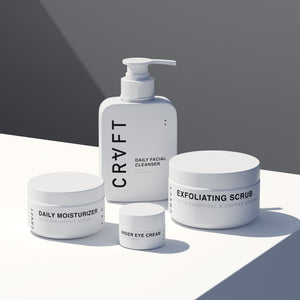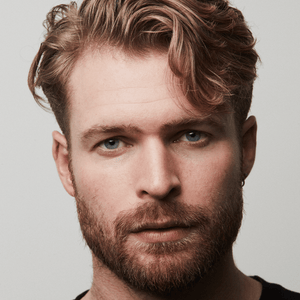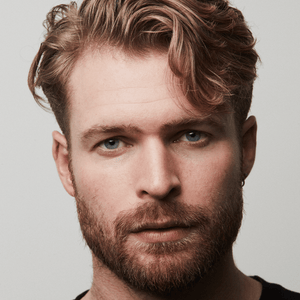 On Sale
MEN'S 4-STEP SKINCARE KIT
Discover a powerful skincare system that's sure to revolutionize your routine. The four-step regimen simplifies and elevates, providing all the necessary steps to boost confidence in one convenient package. Looking for an easy way to upgrade your skincare routine? Check out our 4-step skincare kit for men. This one-stop-shop has everything you need to get your skin looking healthy and radiant.
Our 4-Step Skincare Kit is designed for men and made in the USA using only the finest ingredients. This kit covers all your bases with a daily aloe-infused cleanser, charcoal-based exfoliating scrub, deep moisturizer fueled with hyaluronic acid, and invigorating under-eye cream.
Lift away dirt and oil without stripping your skin's essential oils. Infused with Aloe Vera to condition skin while reducing inflammation and redness.
EXFOLIATING CHARCOAL SCRUB
A four-tier exfoliation formula blending charcoal powder, eco-beads, coffee grounds, and caffeine to buff away dead skin cells and fade acne scarring.
Fueled by hyaluronic acid, enjoy deep hydration, an enriched protective skin barrier, reparation of sun damage, and smoothing of fine lines and wrinkles.
This lightweight formulation is easy to apply and helps do away with dark circles quickly and effectively. With its brightening properties, your eyes will look revitalized, giving you a much needed confidence boost.
"I was looking a simple solution to upgrade my skincare routine... and I found this. Now, I'm never going back."