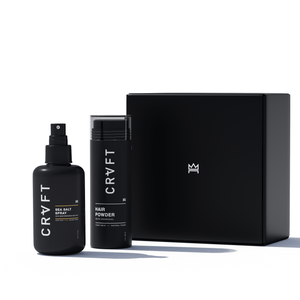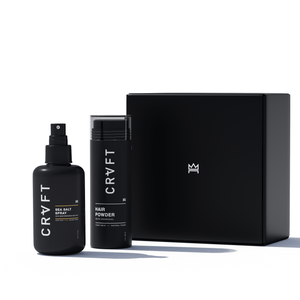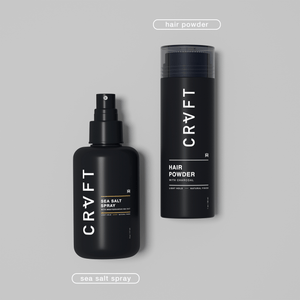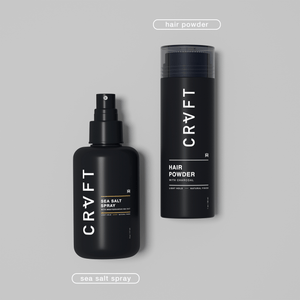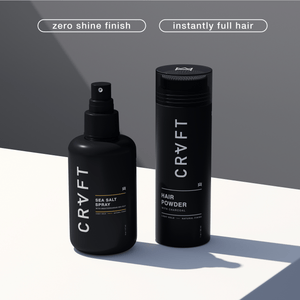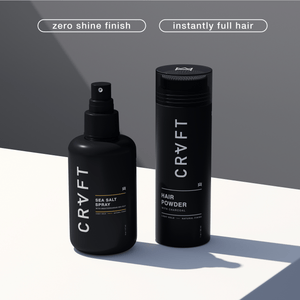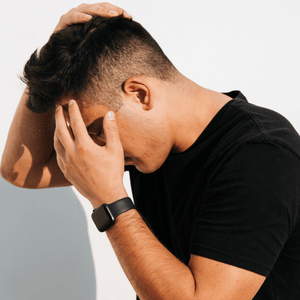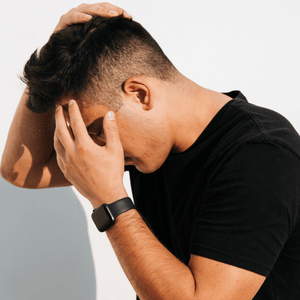 On Sale
THE POWDER STACK | HAIR POWDER + SEA SALT SPRAY
Achieve the perfect natural look by combining these two in your hair care routine. Start with sea salt spray to add volume & texture, then follow up with the hair powder lock in the look. Enjoy a texturized hairstyle & matte finish. Looking for a way to add some volume and texture to your hair? The Powder Stack is the perfect solution This two-in-one hair care routine starts with a sea salt spray, followed by the hair powder. You'll enjoy a texturized hairstyle with a matte finish. Plus, the powder will help lock in the look. So whether you're headed to the office or just want to add some extra oomph to your style, the Powder Stack is a must-have.
A texturizing sea salt spray is a staple in any haircare routine. This sea salt hair spray adds grit to enhance your natural waves, giving the effect of a day at the beach. Use as a styler for a "low-effort" everyday look or as a pre-styler together with your favorite styler.
A lightweight texturizing hair powder designed to increase friction between each strand of hair for long-lasting wear and visibly more volume. Boost the thickness of thinner hairstyles & enjoy instantly fuller hair on contact. Perfect for short to medium hair lengths.
"I've been a huge believer in CRVFT and the hair powder is my new favorite hair product…until now. The sea salt spray is that extra *chef's kiss* to tie it all together!"
Customer Reviews
Write a Review
Ask a Question
08/21/2021
Dale M.

US
My new favorite white powder
Being a fan of all other Haircraft Co products I knew I had to try this. I ´ve currently been at a point where I want minimal product in my longer hair and this hair powder is perfect. A little goes a long way and keeps a natural look in your hair all day! Also, if you are someone that needs to help thicken your hair, this is the ticket!
07/26/2021
Steven E.

US
Easy to use, quality finish
I was doubtful at first since I ´ve never used hair powder, but my friend recommended it to me and I gave it a shot. This product is easy to use, smells great, and is perfect for a quick style at anytime of the day. If you ´re already reading this review, you gotta give it a shot.
07/26/2021
S B.

US
Powder Magic
I ´ve been seeing a ton of ads on instagram around a powder in your hair for more volume. Decided go with this one glad I did. The first time I used it, I poured a little too much in my hand and I could feel the volume and matteness a little too much. So the next time I started with a dime size of powder and shuffled into my hair. Boom. This literally ignites your hair instantly, with volume and texture. A little does go a long way and gives my hair the matte look I love. Smells amazing too. I did notice when I got the package the powder was a little out of the jar, but not a big deal as there ´s 1 ounce of powder in this jar compared to the others barely having any. Washing out, make sure to add hot water and shampoo and conditioner. Highly recommend for guys who are looking for more volume and thickness. My wife loves my new look!