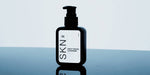 Figuring out how to find the right face wash for your skin, unfortunately, isn't as easy as it should be. With companies using slick packaging and clever marketing jargon to draw you in, you could never be too sure about what you are buying. Regardless, even the sharpest looking bottle on the shelf or the most used product online can't guarantee you positive results - especially with something as unique as skincare.
For instance, cleansers are part of the holy trinity of skincare and can wreak havoc on your skin if improperly formulated. Take bar soap, for example. Rub that body bar on your face nightly, and your skin will probably feel like it's been wrapped in plastic or baked in the desert sun. That's because the pH level of bar soap is often too harsh for your facial skin's tolerance.
If you want to learn how to pick a cleanser or how to find the right face wash for your skin, we've got you covered.
Get Clean, Stay Healthy (aka The Purpose of a Face Cleanser)
It goes without saying that your skin needs a proper cleansing to keep it looking good, and you've probably been on the receiving end of clogged pores, blackheads, and breakouts more than once in your life. Keeping them at bay means using a product that de-gunks your skin by breaking up the sebum trapping debris and dead skin cells, so that new healthy skin can take its place. Using a cleanser that is most suitable for your skin type will do all of the above without removing your natural essential oils or leaving it feeling stripped.
Since you're probably wondering how to pick a cleanser or are thinking to yourself, "What's the best face wash for my skin type?" we'll let you in on a secret. Most products have key words on the label that guide you in your selection or remind you of something specific about your skin. So, let's demystify the telltale signs and characteristic traits of each skin type, so you can find a cleanser that works.
Telltale Signs: Pores look larger than life, and skin looks shiny and feels oily shortly after cleansing.
Your Perfect Cleanser: Look for words like "gel," "balancing," or "oil-control" on the label because these formulas will rein in oil production without making your skin feel like sandpaper. And don't be afraid of ingredients like glycerin, which you'll find in our Daily Facial Cleanser. Oily skin can become dehydrated, especially if you're washing excessively in an attempt to control your oil production. Glycerin locks in moisture without making skin feel greasy. Tip: You may also want to consider products that include beta-hydroxy acids (BHAs) such as salicylic acid or alpha-hydroxy acids (AHAs) such as glycolic acid. BHAs break up clogs, and AHAs help prevent them in the first place.
Telltale Signs: Skin often looks dull, rough, red, or flaky and feels tight or even painful.
Your Perfect Cleanser: Look for words like "hydrating," "cream," or "milk" on the label. These cleansers gently remove dirt and sebum while leaving your natural oils intact. Cleansers that feature DL-Panthenol like our Daily Facial Cleanser will clean, hydrate, and protect your skin's natural barrier, so it holds moisture in longer.
Telltale Signs: Skin seems to have multiple personalities and is often oily in the T-zone (forehead, nose, chin) and dry on the cheeks.
Your Perfect Cleanser: Look for words like "gel," "foaming," or "balancing," on the label. These cleansers combine the best elements found in products for both dry and oily skin since you need to manage both traits simultaneously. The SKN Daily Facial Cleanser removes debris on both oily and dry patches without exacerbating either condition. Now that's a balancing act done right!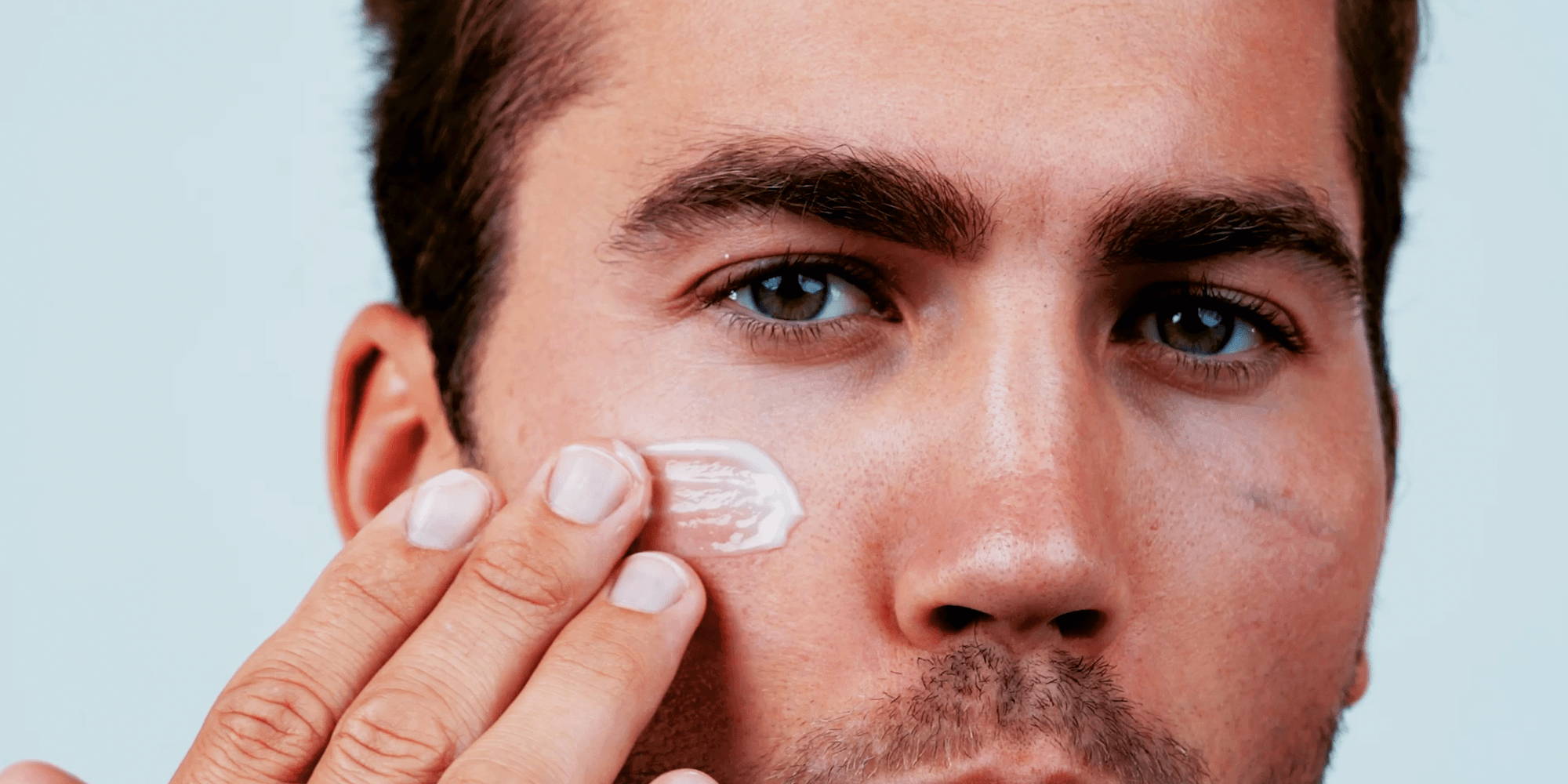 Telltale Signs: Skin often looks irritated or red and only gets worse when something doesn't agree with it.
Your Perfect Cleanser: Look for words like "gentle," "calming," or "soothing" on the label. This tips you off to ingredients that quell irritation, like aloe vera, while also being extra mild so as not to upset your natural balance. Tip: Products marketed with the word "daily" on the label (like ours) are gentle enough for everyday use even for those with sensitive skin.
Telltale Signs: Skin looks bright, clear, and youthful. Lucky you!
Your Perfect Cleanser: Normal skin naturally has the right balance of oil and water, so look for cleansers that support its already healthy state. Words like "daily" and "pH 5.5" indicate formulas that are balanced, effective, and easy to use up to twice daily.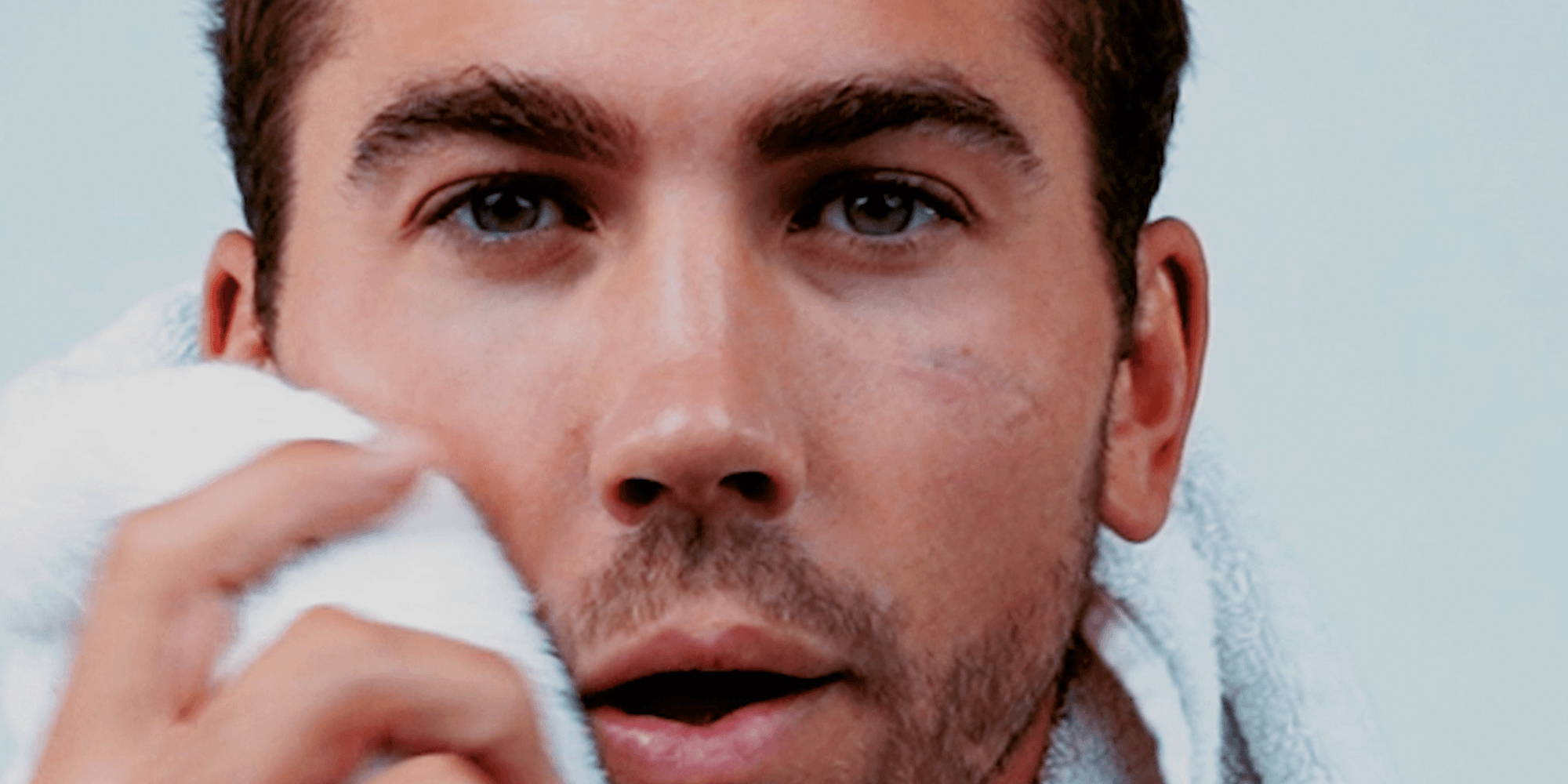 A Cleanser for All Skin Types
Now that you know how to choose the right facial cleanser aka face wash for your skin type, it's time to start washing your face routinely. But remember, cleansers only spend a short amount of time in contact with your skin, so it's important to make those moments count. No matter what your skin type, the goal is to make your skin as healthy as possible – and to keep it that way. Our antioxidant-rich Daily Facial Cleanser was designed to protect your skin from oxidative stress and free radical damage, and we've incorporated skin conditioning elements like aloe vera leaf juice as well as DL-Panthenol to keep your skin firm and resilient. It also works in tandem with our Exfoliating Scrub and Daily Face Moisturizer, so you can create an easy three-step routine that you'll actually do consistently.