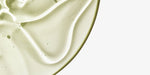 Let's face facts. Most of us weren't taught how to care for our skin, but using the proper products affects us just like it does women. If you've been wondering how many products you should be using, or are generally feeling like your skin deserves better, then read on. We've taken the guesswork out of product selection and broken down the vast world of skincare into three simple steps. When used in conjunction with one another, they form an easy-to-implement routine that will keep your skin looking and feeling its best.
Before you venture out to your local stores in search of the best men's skin care products, it's helpful to check out your current routine to see where it can be improved. For instance:
What are you using to wash your face? "Whatever's in the shower" generally means it's time to rethink your cleanser.
How does your skin feel after washing? If it feels tight, your cleanser is stripping away your natural moisture.
At the end of the day, does your skin look shiny or dull? Shiny skin signals combination or oily skin. Dull, lackluster skin means you have dry skin.
How much time do you spend working outside? Spending a lot of time outside means you need a great protective moisturizer (and sunscreen) to prevent free radical damage from the environment.
When was the last time you used a facial scrub? If the answer is "never," it's time to venture into the land of exfoliants.
The best men's skin care routine products are the ones you'll actually use consistently and includes the following:
Even if you've been using bar soap your entire life, there are many reasons to switch to a properly formulated facial cleanser. Unlike body soap, facial cleansers have a lower pH level, so that you can wash away daily grime and excess oil without stripping away essential moisture.
What it does: Keeps pores clear, balances sebum production, and reduces acne
How to use it: Rinse your face and apply the cleanser in circular motions with your hands. Let it sit for 10-20 seconds then rinse it off with tepid water to close your pores.
Usage frequency: Depending on your skin's needs, use once daily for dry skin and twice for oily skin.
Best for: All skin types, including dry and oily skin
Bundles well with: Moisturizer and/or exfoliating scrub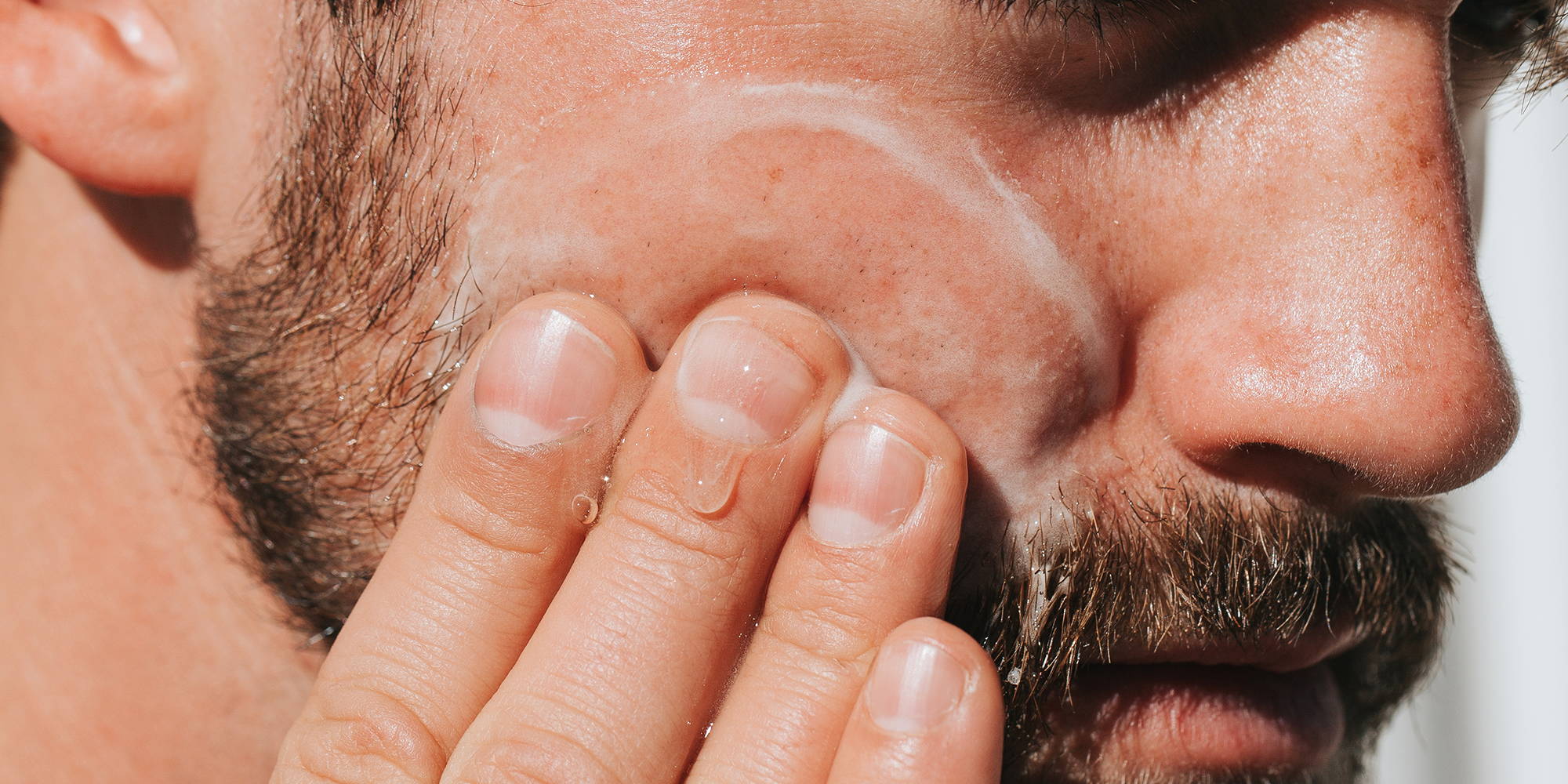 Despite what you might think about oily skin, everyone needs a daily moisturizer. Oil and water are two different things, and every type of skin benefits from hydration. Skip it, and you'll  risk premature aging and throw your natural oil production off kilter. And since a man's skin is approximately 20–25% thicker than a woman's, a daily moisturizing regimen will keep it looking healthier and firmer longer.
What it does: Hydrates skin and protects it from pollution and free radical damage
How to use it: Apply an almond-shaped dollop to your face and neck in patting motions
Usage frequency: Morning, evening, or both, depending on your needs
Best for: All skin types, including dry, normal, combination, and oily skin
Bundles well with: Facial cleanser and/or exfoliating scrub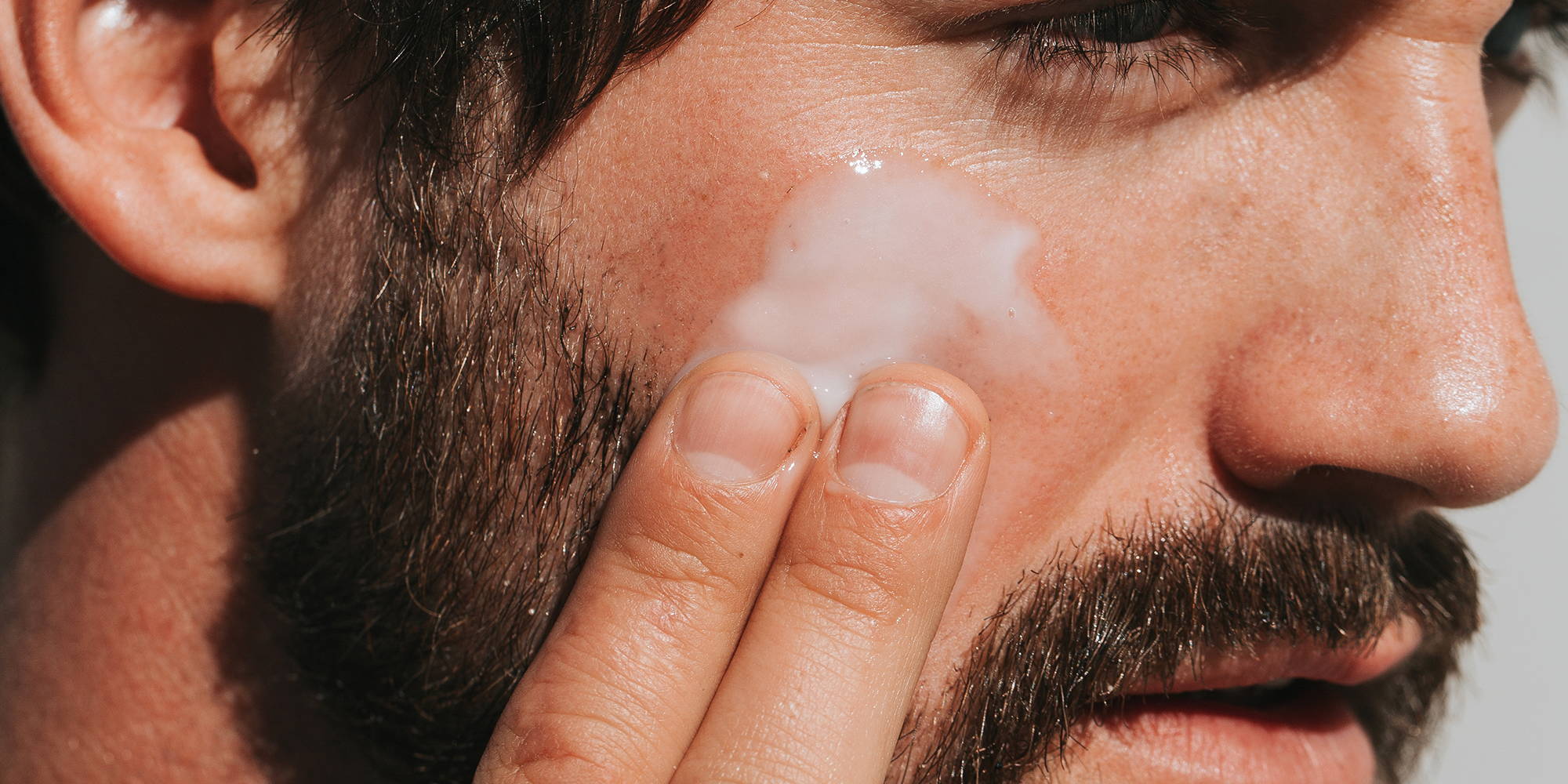 Want to keep your pores clear, reduce breakouts, and improve your skin's texture? An exfoliating scrub does all three. Dead skin cells build up over time, and an exfoliating scrub helps remove them, so that new, healthy skin takes its place. Not only will your skin look and feel smoother, but you'll lessen the likelihood of breakouts.
What it does: Removes the dead skin that can clog pores and make your skin look dull
How to use it: Wash your face with facial cleanser, and then massage the exfoliating scrub into your wet skin. Rinse thoroughly.
Usage frequency: Depending on your skin, use up to three times a week.
Best for: All skin types, but avoid areas with active breakouts
Bundles well with: Facial cleanser and/or moisturizer
There are many other skin care products that you may or may not want to add to your routine, but these core products offer a solid starting place as well as an easy way to maintain your results. Be sure to include sunscreen in the mix. After all, keeping your skin healthy also means keeping damaging UV rays at bay.