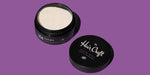 Still trying to figure out which hair product is best for the look you're going for? Don't be scared to change it up and try something new. Here at Hair Craft, we often use a different hair product depending on what we're doing and where we're going. Since not all hair product is created equal, start building up an arsenal of haircare products that suit your everchanging needs. A hair product that is often over looked is wax. Although there might be a small learning curve, knowing how to apply hair wax correctly allows you to change up your look on the go and keep your style in check all day long.
Unlike gel that can make hair feel crunchy and stiff, wax gives hair a natural looking, semi-matte finish with medium, all-day hold. Another benefit of using wax is that it's super workable, allowing you to change up the style on the fly without having to wash it out.
Although the ingredients in various wax products are not created equal, some common ingredients on the list are shea butter, candelilla wax, carnauba wax, and beeswax. Since we always want the best for your hair, our Hair Wax is made with shea butter. We chose to use shea butter because it is full of vitamins A and E as well as other essential fatty acids that help keep your hair healthy and moisturized. Now let's learn the best way to apply hair wax to make the most of your style.
New to wax and just not sure how to apply styling wax correctly? Follow our how to apply hair wax for guys steps below and you will have the look you were hoping for in no time.
The beauty of styling wax is that it can be used on hair that's completely dry or still slightly damp. However, we do recommend that you shampoo and wash your hair first. Clean hair is more likely to cooperate and give you the best results.
2. Use a Pea-Sized Amount
Wax is often applied in layers to achieve a desired effect, so don't go crazy using extra product initially. A pea-sized amount is all you need, and it will help you gauge how much more to add, if any. Always err on the side of caution, and start with a small amount.
Work the wax between the palms of your hands, allowing your body's natural heat to melt it to a workable consistency. Don't rush and skip this step! Cold wax often clumps and grabs the hair unevenly, making it impossible to mold or maneuver.
Using your fingers or a comb, guide your hair into the direction you want it to lay and begin molding your hairstyle into shape as the wax starts to cool. If you want to sharpen the part, use a comb and a blow dryer on the "cool" setting to blow the hair in the desired direction. For added texture and separation, work the wax through your hair in small sections, gently rubbing it into the ends to separate the strands and give them definition.
---
Additional Hair Wax Applying Tips
How to Apply Hair Wax on Short Hair
Looking to eliminate stray hairs and flyaways that refuse to stay in place? Wax is a great way to set those strands right. Warm a hint of wax in your palm – just what the pad of your finger picks up naturally when you run it along the surface of the jarred product – then gently press those wayward hairs into place. You don't want to add too much product or disrupt the style, so use a very light touch.
How to Use Hair Wax with Your Favorite Products
Still not getting the look you want? Try coupling your wax with a hair primer or pre-styler. For example, if you are wanting to increase volume, apply Sea Salt Spray first and then apply styling wax. You'll get, texture, volume, and hold that lasts all day.
Note: If you're new to sea salt spray, check this article out.
---